See All The Stars by Kit Frik - August 14, 2018 McElderry Books
Part love story, part thriller, We Were Liars meets Goodbye Days in this suspenseful, lyrical debut.

It's hard to find the truth beneath the lies you tell yourself.

THEN They were four—Bex, Jenni, Ellory, Ret. Electric, headstrong young women; Ellory's whole solar system.

NOW Ellory is alone, her once inseparable group of friends torn apart by secrets, deception, and a shocking incident that changed their lives forever.

THEN Lazy summer days. A party. A beautiful boy. Ellory met Matthias and fell into the beginning of a spectacular, bright love.

NOW Ellory returns to Pine Brook to navigate senior year after a two-month suspension and summer away—no boyfriend, no friends. No going back. Tormented by some and sought out by others, troubled by a mysterious note-writer who won't let Ellory forget, and consumed by guilt over her not entirely innocent role in everything and everyone she's lost, Ellory finds that even in the present, the past is everywhere.

The path forward isn't a straight line. And moving on will mean sorting the truth from the lies—the lies Ellory has been telling herself.
Mirage by Somaiya Daud - August 28, 2018 Flatiron Books
In a star system dominated by the brutal Vathek empire, eighteen-year-old Amani is a dreamer. She dreams of what life was like before the occupation; she dreams of writing poetry like the old-world poems she adores; she dreams of receiving a sign from Dihya that one day, she, too, will have adventure, and travel beyond her isolated moon.

But when adventure comes for Amani, it is not what she expects: she is kidnapped by the regime and taken in secret to the royal palace, where she discovers that she is nearly identical to the cruel half-Vathek Princess Maram. The princess is so hated by her conquered people that she requires a body double, someone to appear in public as Maram, ready to die in her place.

As Amani is forced into her new role, she can't help but enjoy the palace's beauty—and her time with the princess' fiancé, Idris. But the glitter of the royal court belies a world of violence and fear. If Amani ever wishes to see her family again, she must play the princess to perfection...because one wrong move could lead to her death.
Others books releasing in August...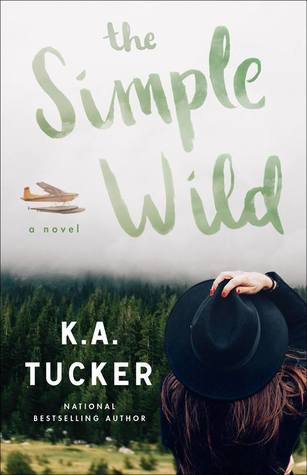 A Curve in the Road by Julianne MacLean - August 14, 2018 Lake Union Publishing [Goodreads | Buy It][Womens Fiction]
Toil & Trouble by Various Authors - August 28, 2018 Harlequin Teen [Goodreads | Buy It][YA | Paranormal | Anthology]
The Simply Wild by KA Tucker - August 7, 2018 Atria Books [Goodreads | Buy It][Contemporary \ Romance]
What books are you looking forward to in August?